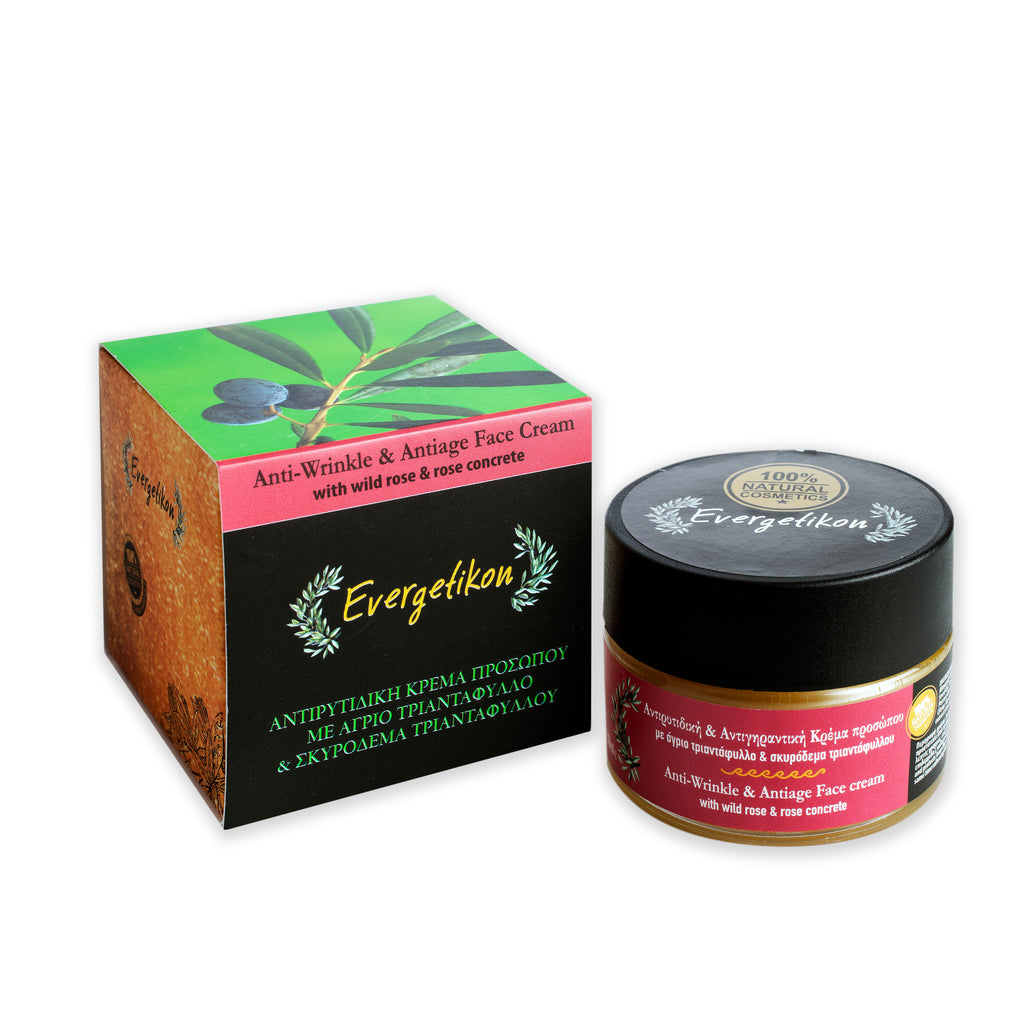 Evergetikon
Anti Wrinkle Face Cream, 1.7 oz
The Anti Wrinkle Face Cream has a rich composition that moisturizes, deeply nourishes, and protects from the creation of free radicals that are a factor in skin aging. It's made from all natural ingredients on the Greek island of Crete.
Instructions: Apply a small amount after washing face and neck.
Ingredients: Cretan extra virgin olive oil, Argan oil, Beeswax, Wild rose oil, Jojoba oil, Grape seed oil, Almond oil, Coconut oil, Avocado oil, Aloe oil, Blueberry extract, Neroli essential oil, Rose concentrate, Vitamin E, Rock rose, Rose essential oil.
Related Products